In Memory of our Dear Friend

Patricia "Pat" Ann Whall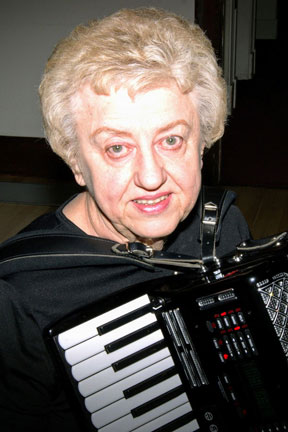 9/20/1937 – 8/23/2021

Pat was a founding member of the Wasatch Accordion Club and was always present. Pat was our long-standing treasurer and served as a founding board member and was always there to make sure that newsletters and flyers were mailed monthly. We will miss Pat!

Click here to see our program September 13 program dedicated to Pat.
Pat Whall Youth Scholarship Fund

All donations to the Pat Whall Memorial Scholarship Fund will honor the life and carry on the light of Pat Whall.
Pat was loved by so many and brought joy and determination to everything she did.
Pat was a dedicated friend and an integral part of the Wasatch Accordion Club for over 15 years.
We thank you for your generous support to help carry on Pat's memory through this fund.
The scholarship will be used to help promote the accordion especially with youth.
Donations may be mailed to:
Wasatch Accordion Club
1760 South 450 West
Salt Lake City, UT 84115
Make sure to designate it for the
"Pat Whall Memorial Scholarship Fund"